What Do Fixed Fee Recruiters Do?

Fixed fee recruiters (also known as flat fee recruiters) are generally seen as a more cost-effective alternative to a traditional recruitment agency. Each recruiter will be different but typically, fixed fee recruiters take your job advertisement and post it unbranded to a range of job boards. They then gather the applicant response and submit it to you for review. Through our Hiring Wizard advertisement service, we post your jobs fully employer branded to a range of the UK's top job boards. Branded adverts have proven to attract much better quality candidates.
How Does Fixed Fee Recruitment Save You Money?
Fixed fee recruiters are generally much more cost-effective than recruitment agencies, as they offer a similar service at a much lower fixed rate – so you'll pay the same amount regardless of the salary . In addition, fixed fee recruiters are much cheaper than posting to individual job boards independently. In fact, through our Advertising service at Hiring Wizard, we will post your job ad to all of the UK's top job boards for the same price that it would cost you to post to just one directly.
In addition, through our service at Hiring Wizard, you can hire as many candidates you want from a job posting at absolutely no additional cost. This means that if you are looking to hire multiple people for the same job, you only need to pay for one ad.
How Much Do Fixed Fee Recruiters Cost?
The exact cost depends on the recruiter but, as the name suggests, fixed fee recruitment agencies offer one solid price. This differs to standard recruitment agencies, who typically charge a percentage fee based on the salary of the role you're recruiting for.
Through our Hiring Wizard Advertising Service, we can advertise your job with full employer branding on a range of the UK's top job board for as little as £495 per ad.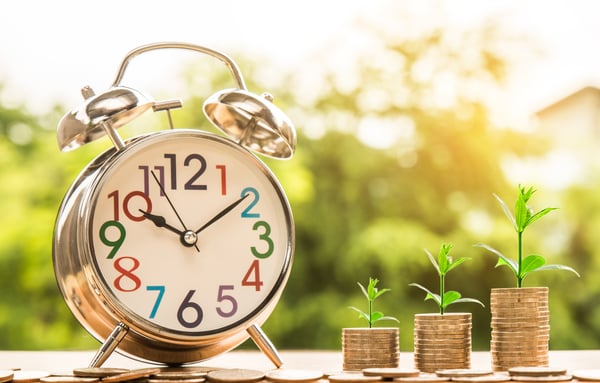 How Can Fixed Fee Recruitment Deliver Better Candidates?
For just a small cost, fixed fee recruiters can deliver a much higher number of quality candidates than conducting the recruitment process on your own. This is because services like Hiring Wizard's can optimise your ads and post them with full employer branding to the best and most relevant job boards. This means that your ad stands out from the crowd and gets noticed by more relevant candidates.
Why Do Employer Branded Job Advertisements Matter?
The majority of job ads on job boards are posted without any employer branding. This means that candidates applying to the role don't know anything about the company.
By branding your ads with your company name and logo, you can stand out from the crowd and attract the very best candidates by highlighting your positive reputation and the benefits of working for your business in particular. This allows candidates to research your business, which is highly important to top job seekers when making their decision of who to consider. This also allows you to receive more relevant candidates, as those reading your ad can determine whether you're the right match for them, reducing the number of irrelevant candidates you receive.
Why is Fixed Fee Recruitment Preferable to Recruitment Agencies?
There are two key reasons why fixed fee recruitment is preferable to relying on recruitment agencies:
Lower costs
This is the main reason fixed fee recruitment is the better choice for many businesses. This is especially true for businesses looking to hire many people for the same role. With recruitment agencies, this could rack up a fee of thousands, whereas through Hiring Wizard you'll still only pay for the price of one job ad.
Faster results
Fixed fee recruiters also offer faster results than a typical recruitment agency. This is because the process is a lot more streamlined. You simply send in your job ad, it gets optimised and posted (often on the same day), and the resulting applicants get sent to you.
Are Fixed Fee Recruiters 'Lower Level' Than Recruitment Agencies?
Absolutely not, they just offer a different but just as effective recruitment service. Through fixed fee recruiters, you can receive the same quality of results as through recruitment agencies but at a much lower cost. A more costly service doesn't necessarily mean a better service. Ultimately, relying on recruitment agencies to fill all your vacancies can just result in you spending hundreds if not thousands more pounds than necessary.
How Are Hiring Wizard Different From Other Fixed Fee Recruiters?
At Hiring Wizard we offer a truly unique service. We're not like other fixed fee recruiters – we specialise in providing a number of services that span across your every recruitment need. The services we offer include;
Job Advertising
CV Searching
Applicant Filtering
Telephone Screening
Interview Arranging
We also specialise in posting fully employer branded job advertisements, which sets our advertising service apart from the majority of fixed fee recruiters, who mainly post agency-branded job ads. We take pride in this, as it helps your business attract better quality, more relevant candidates.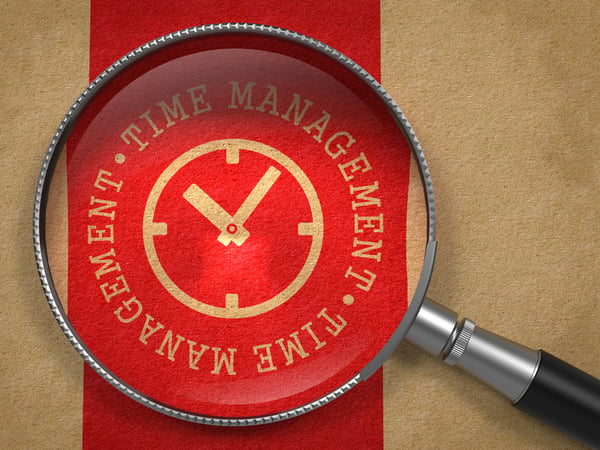 We Have an Urgent Need, How Quickly Will Our Job Ad be Posted?
We understand that you want to start advertising your role as soon as possible. When using our service at Hiring Wizard, provided we receive your job advertisement by 3pm, your job ad will be posted on the same day. This ensures that no time is wasted in attracting candidates to your opportunity.
How Long Are Ads Kept Live?
When we post your role on job boards, your role will be live for 30 days. Throughout the 30 days, we will send you the job applications received. With our additional CV Filtering service, we will manually search through all the applications received from the job ads and submit to you only the best and most relevant ones. This saves you a great deal of time, especially if your ad gets a high response rate.
What Kind of Ongoing Support Do I Receive?
Many fixed fee recruiters operate on a simple basis of; receive job ad, post job ad, deliver applicants. At Hiring Wizard, we want to provide a more human approach. When using our services, you receive a dedicated Client Success Manager who will be happy to assist by providing updates and insight into how the process is going. We want to keep our clients engaged and in-the-know wherever possible to ensure we can deliver the best possible results.
Should you need to make any amends, your dedicated Account Manager and our Client Services team will take care of all of the administration for you. Simply let us know what you would like amended and we will ensure this is updated as swiftly as possible. As one of the most frequent posters in the UK, we also have back-office access to some of the boards so that we can instantly amend live adverts.
What Evidence Is There That It Works?
Visit our Hiring Wizard Case Studies page to view a number of testimonials from businesses across various industries who have received fantastic results from the services we offer.
These are a few of the most common questions we receive regarding our service and fixed fee recruitment in general. If you have any more questions you'd like answered, please don't hesitate to contact us at Hiring Wizard on 0161 696 8899 or email info@hiringwizard.co.uk
Our dedicated team will be happy to talk you through any questions you may have.