The logistics industry is extremely competitive. Bagging and keeping the best candidates for your business can be a tough challenge. That's why, if you want the best staff, it's important to construct the best logistics recruitment and retention processes possible.
i) Recruiting the Best!
1. See The Bigger Picture
Before you start recruiting new staff, take a look at the bigger picture. This means gaining a strong understanding of the state of the market and the current trends in logistics. This will help you gain more insight into where the very best candidates can be found. Understanding current trends will also help you identify exactly what you should be looking for in a candidate.
2. Decide the Optimum Logistics Recruitment Method
Once you've analysed the current trends in logistics, you should be forming an understanding of what you want and where you're going to look.
There are a few different methods you can use to recruit your new staff;
a) Job Advertisements
One of the best, most cost-effective ways of filling a role is through job advertisements. Job ads can be extremely effective and they can save businesses large amounts of time and money.
There are a number of ways of utilising job advertisements to fill crucial logistics roles.
Job ads can be posted;
On your own website
On social media
On specialist job boards
On main generalist job boards
Depending on where your advert is posted, the response will be different. This can drastically affect the success of the job ad.
Of course, there's a difference in cost depending on where you choose to post. Posting an ad on your own website or on social media is free (though promoting your ad can cost money). Posting on job boards will cost you, however the exact amount will depend on which ones you post to and the avenue you take.
Through our advertising service at Hiring Wizard, we fully optimise your job advertisement and post it with your employer branding to a number of the UK's top job boards. This ensures you receive a high number of high-quality candidates, all at the same cost of posting to just one main job board independently.
b) Recruitment Agency
Recruitment agencies are one of the most common hiring avenues.
Agencies are more expensive than posting advertisements on job boards, meaning using them for a lot of vacancies can be very costly. Our Hiring Wizard Managed Campaign service is our fixed-fee alternative to a recruitment agency. Through this, we provide a very similar service to a recruitment agency, but for one fixed fee cost, a mere fraction of the cost of a typical recruitment agency.
c) Headhunter
Headhunters are the third main logistics recruitment option available. Headhunters will proactively search for the best candidates possible for your opportunity, devoting more time and resources than a typical recruitment agency would. However, this is also likely to be the most time-consuming option, as headhunts are usually conducted over 4-6 weeks.
Headhunters are best used for more senior or niche level roles in order to make them cost-effective.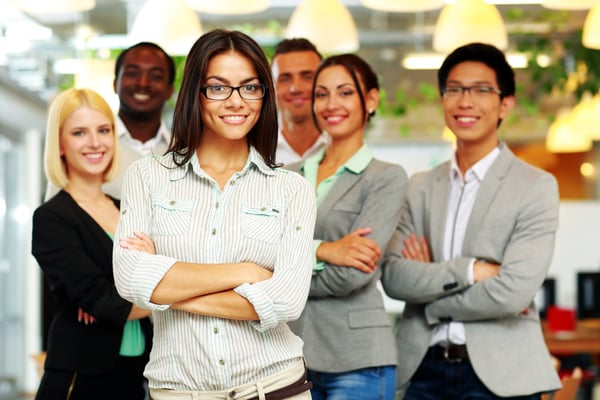 ii) Retaining the Best
Hiring new staff isn't the only recruitment worry that plagues logistics firms. In the current market, firms are finding it increasingly more difficult to retain logistics staff, with more and more workers considering new opportunities. Essentially, keeping your employees happy should be one of the top priorities for every logistics business.
3. Create An Appealing Environment
Perhaps the most important factor in staff retention is the work environment. Creating a positive work environment can do wonders for employee attitude and the perception of the business. You want your employees to be happy and enthusiastic in their work, as ultimately that might be what keeps them with you if they receive higher paying offers from elsewhere.
Creating an appealing work environment takes time and effort, it doesn't happen overnight. The good thing is that positivity has a knock-on effect, so starting small and working towards creating a fun, supportive, but hard-working atmosphere is the way to go.
One of the most effective methods of achieving this atmosphere is to actively listen to your employees. Listen to what they need to make their work more productive and enjoyable, and you'll notice a positive change in your work environment in no time.
4.
Benefits, Not Just Salary
Simply offering a higher salary than your competitors often isn't enough. If you rely on salary alone to retain top employees, competitors could easily lure them away simply by offering a higher paycheck. To keep staff loyal, you need to offer them unique benefits that they wouldn't be able to find elsewhere.
Top benefits can include things like company days out or weekends away, team social events, company cars and laptops, and work flexibility. These benefits should change with time as well. Providing employee benefits and rewards for achievements is an ongoing process.
Ultimately though, the benefits you offer should be catered to the needs of your top employees. What do they want? What motivates them to work and keeps them happy? Paying attention to your workers' needs is one of the best ways to keep them engaged in their work and loyal to your brand.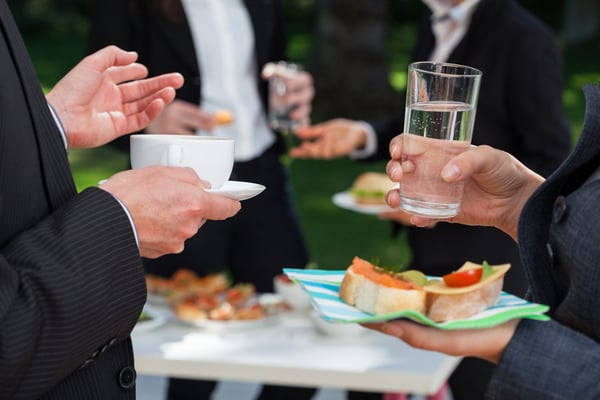 5. Unique Opportunities
For a lot of people, motivation comes from doing something different. Many young people are tired of doing the same old thing, they want opportunities that offer them something unique. Ensuring your roles are dynamic and interesting is a great way to maintain high employee engagement.
You can help make your opportunities more dynamic by introducing interesting elements, for example;
Travel and dynamic working environments
Opportunities to work on exciting new projects
Making the role an interesting learning experience
Making an opportunity unique and exciting requires a lot of careful thought.
6. Solid Progression
Gone are the days of holding the same job until retirement. To create an attractive role, the opportunity for progression is a must.
Today's young workers don't want to stagnate, they want to advance their career and expand their skillsets. Offering a job with no real career progression simply increases the likelihood that your top employees will jump ship. In fact, for many candidates, the potential progression of a role can be more important than the role in its current form when advertising a role.
And progression doesn't just mean a higher paycheck. It means evolving the role, allowing the hire to take on more responsibility and expand their horizons, allowing them to gain quality skills in the process. Top candidates are attracted to opportunities and businesses with proven progression, such as evidence of current senior employees who started out in similar roles.
7. Flexibility
The workplace has changed. In the work environment of 2019, the traditional nine to five has become less standard. The young workforce of today place value in experiences and their social life. As a result, many millennial workers look primarily for roles that offer them the flexibility to work hours that suit their lifestyle. Whether it's early birds, night owls, travel enthusiasts, or parents; the flexibility to work hours that suit them and work remotely are big selling points in 2019's job market.
8. Different Roles, Different Goals
One of the key elements in employee retention is treating your workers like human beings. Remember that everyone is different, so taking a 'catch-all' approach to employee retention won't work. People in different roles within a business will have different motivations. They're not all going to be driven by the same factors, it's likely that an aspect that will retain one employee won't be enough for another to stick around.
Because of this, to improve your employee retention rates it's important to understand your workers. Get to know them on a personal level and figure out what they need to stay happy with your business. This also has the benefit of improving employee morale and engagement, which is a great way to improve overall performance and retention rates all around.
Ultimately, keeping your workers happy and showing them that they're valued is the key to good employee retention rates. To find the best candidates to join your team, quality targeted job advertisement is the way to go.
Through our job advertisement service at Hiring Wizard, we ensure your advertisements are well optimised, branded with your company name and logo, and posted in all the right places. All for the same cost as a single job ad on one of the main job boards.