The importance of branding in a wider context can't be understated and this is emphasised even more when it comes to advertising a role in your business.
Branding evokes trust and people trust brands. Branding also helps an organisation to stand out from their competitors and be associated with the core values that engage and align with their target audience.
That's why branded job advertising is so much more powerful than an unbranded advert – especially for those lower level roles where the cost of a recruitment agency adds a significant expense.
And it's also the reason to undertake branded adverts via job boards and industry publications instead of using a costly recruitment agency that post unbranded adverts.
Increased Quality AND Quantity
Branded job adverts have credibility and accountability whilst unbranded adverts are more of a wildcard. Industry figures show that branded adverts receive over 40% more applications than unbranded but it's not just about the quantity – the quality of the response is also significantly higher.
Ultimately, people are far less likely to respond to a vacancy if they don't know who that vacancy is for.
Yet, most recruitment agencies will post an unbranded advert for a vacancy across some of the UK's leading job boards in the hope to attract suitable candidate applications to pass on to their client.
However, most candidates who are actively looking for a new job will also be looking on the same job boards and are more likely to respond directly to an employer with a branded advert than an unbranded recruitment agency advert.
So why pay a recruitment agency fee anywhere in the region of 12-25% of the first year's remuneration, when you are more likely to attract higher quality and quantities of candidates by advertising directly across all of the same job boards but for as little as £395?
Costs of Advertising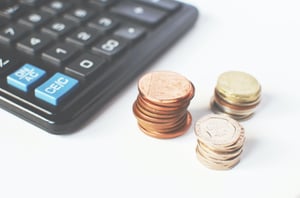 The costs of advertising across a number of the UK's leading job boards as well as any industry specialist publications may seem extremely high at first glance and a recruitment agency may seem like good value by comparison.
However, by using an advertising aggregator such as Hiring Wizard, the costs are significantly cheaper as aggregators get huge discounts for buying advertising space in bulk. This delivers great savings for individual clients.
In addition, if you are recruiting more than one person for each role, a recruitment agency is likely to charge you a fee per person, whereas with a direct branded advert, you can recruit multiple people for the same role for the same fixed cost of the advert. This delivers significant savings and greatly reduces your cost per hire.
Furthermore, the vast majority of advertising aggregators will also provide the additional services that a recruitment agency offers, such as filtering and telephone interview screening of responses, for a much lower fee.
Finally, the best aggregators will also be able to provide you with access to an effective Applicant Tracking System (ATS). This will enable you to manage and communicate all candidate responses throughout the entire recruitment process. At Hiring Wizard, we can even integrate our market leading ATS with your website, so if you have a dedicated careers page or microsite advertising your vacancies, candidates can apply directly through the ATS.
Summary
All in all, it's a no brainer to try a branded advert for a role before engaging a costly recruitment agency. It's more likely to deliver better quality and quantity of candidates, but for a much lower cost, and enables you to recruit multiple candidates for the same fixed fee of one advert.
And whilst recruitment agencies provide a range of services on top of just advertising, the leading advertising aggregators will have an ability to provide the same list of services but for a much lower fee.
About Us
At Hiring Wizard, we are experts at providing fully branded and optimised advertising campaigns across all the major UK job boards and delivering significant cost savings for our clients. We also excel at CV searching and interview screening and take the hassle out of those initial recruitment stages so you can concentrate on only interviewing the best candidates.
So if you want to improve the quality of candidates you receive, give us a call on 0161 696 8899 or email us on info@hiringwizard.co.uk