Employer branding is of critical importance for organisations looking to acquire the best industry talent and aspiring to remain at the forefront of the competition. Top performing talent will undertake significant research about an employer before making any move to work for them, ensuring they are a good cultural fit with the organisation and it's a nice place to work.
Crucially, how existing employees feel about their organisation will have a major influence, as employee experience has a ripple effect on both prospective employees and customer satisfaction. What employees are sharing with their families and friends about working there via various communication channels including social media, can have a major impact on a company's reputation.
Branding evokes trust and people trust brands. Branding also helps an organisation to stand out from their competitors and be associated with the core values that align with their target audience. Candidates are increasingly turning to social media and to websites like Glassdoor to get a better insight on an organisation before applying for a role.
We've identified the 4 most important reasons to develop an engaging employer brand.
1 - Showcase Your Unique Corporate Culture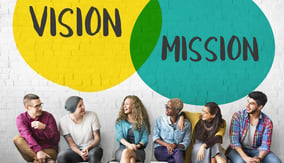 According to the 2021 Employer Branding Statistics, content about life at a company is as important as job-related posts.
It's clear that to attract, retain and engage the modern workforce, there needs to be a focus on company culture. Using social media to entice prospective talent and strengthen your employer value proposition (EVP) by showcasing your company culture is something all businesses should be thinking about. Social media gives candidates a channel to interact directly with your brand and provides a window into your organisation.
2 - Get Ahead of the Competition
Crowded job markets mean more competition fighting for the top performers. To compete in a crowded market, you need to offer something uniquely attractive about your organisation.
This is where employer branding can be crucial. Having a strong presence across the relevant social media channels and review sites will help highlight why you are such a great organisation to work for and put you that one step ahead of your competitors in the minds of your candidates. In addition, make sure you are creating engaging job descriptions that will quickly capture the attention of the best talent.
3 -

Attract Top-Tier Candidates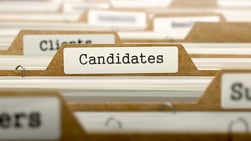 Your employer brand will play a significant role in your ability to attract high quality talent. Top performing candidates are highly likely to research a company before applying so ensuring you have a really positive perception amongst existing employees and customers is vital to help attract great people.
This should include engaging content on the most utilised social media sites including Instagram and LinkedIn, as well as monitoring review sites such as Glassdoor (employees) and Trustpilot or Feefo (customers).
4 -

Retain Valuable Talent

Great employer branding can also ensure you increase the likelihood of retaining your existing talent. Keeping your current employees continually engaged in your employer branding through feedback and employee forums will help them feel listened to and an integral part of the organisation. This will inspire them to continue working in the company and positively promote it to the outside world.

Retaining your top talent will help ensure your recruitment costs are reduced. In addition, a happy workforce is a more productive one and delivers higher quality of service to customers. They are also less likely to view their salary as being the only measure of a role – cultural aspects are becoming increasingly important. This means they will be less likely to jump to a competitor purely on the basis of a higher salary offering.
Conclusion
Your employer brand is all about developing, highlighting, and reinforcing the culture of your organisation. Investing in your employer brand doesn't have to cost a fortune. It's about determining what you want your business to stand for in terms of both customers and employees, and putting in place initiatives and a culture which supports this.
This will attract better talent to your organisation as well as increasing your existing employee retention rates. By acquiring the best talent and having happy employees, productivity and customer satisfaction will increase, ultimately leading to business growth and increased profitability.
About Us
At Hiring Wizard, we have years of experience in identifying and assisting organisations in building their employer brand to attract the top talent and have seen the positive impact of investing in an employer brand. We are also experts at providing fully branded and optimised advertising campaigns across all the major UK job boards and delivering significant cost savings for our clients.
If you want to improve the quality of candidates you receive, give us a call on 0161 696 8899 or email us on info@hiringwizard.co.uk.