The recent panic buying of fuel because of a shortage in HGV drivers highlights the difficulties that can arise from an inability to recruit talent with the right skillset.
Whilst the HGV driver shortage is due to a number of factors (including Brexit and a significant drop in demand during the pandemic), the opening up of the UK economy post-pandemic has meant job vacancies across multiple sectors have now soared to their highest ever point.
Identifying and targeting the best talent for your business is becoming increasingly harder. However, using a fixed-fee recruiter can help ensure your adverts stand out across all the main job boards to attract and engage suitable candidates.
Attractive Advert Creation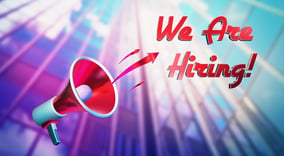 A fixed-fee recruiter will ensure an advert is direct and concise with all the right keywords that candidates are likely to search on.
When advertising a role, many organisations use buzzwords, acronyms and business jargon in the hope that this will narrow down the candidate pool to those that understand these shortcuts. In reality, this is a sure way to repel candidates that are likely to be suitable.
Business in the Community and the City & Guilds Group have been spending the last year running a series of workshops across the UK speaking and listening to jobseekers to try and identify the shortcomings from the candidates' gaze. Their findings support the consensus that confusing job descriptions are a major 'hidden barrier' for people applying for roles.
Advert Optimisation
When creating your advert, the best fixed-fee recruiters will also ensure your advert is optimised for all the major job boards. Similar to Google and other search engines, this means making sure all the keywords that your candidates are likely to search on will be incorporated into your advert, so that your advert appears at the top of the job board search results.
Greater visibility for lower costs
A fixed-fee recruiter will have negotiated significant discounts with all the major job boards. This means your advert can appear on all the top job boards for a similar or lower cost to appearing on just a single job board directly. Consequently this empowers your business with access to a far larger and wider selection of the right candidates rather than the more narrow access granted from individual job boards.
Many of the fixed-fee recruiter deals will also include promotional and sponsored listings, meaning your advert can appear at the top of the search rankings for a significant period of time as part of the fixed cost.
Response Management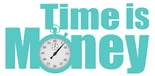 Furthermore, the vast majority of fixed fee recruiters will carry out the lion's share of response management for your business, including CV filtering, candidate screening and initial telephone interviews. This will relieve you of a significant burden associated with the overall recruitment process, giving you more time to run a productive and focused business.
Brand Stand-Out
We always advertise using our clients' brands. We know how much better quality and quantity responses are received when candidates know who they are applying to and not just another recruitment agency.
This provides a further opportunity to attract the best talent, by including your brand values and benefits in your advert.
Summary
At a time when there are such significant challenges in recruiting the right people, increase your chances of success by utilising a fixed-fee recruiter. The best ones can ensure your adverts stand out, rank highly on search results, and attract quality candidates, They can also do all the hard work for you in managing all the responses.
About Us
At Hiring Wizard, we are experts at providing fully branded and optimised advertising campaigns across all the major UK job boards and delivering significant cost savings for our clients. We also offer a suite of additional services including CV filtering, proactive candidate generation and telephone interviewing.
So if you want to improve the quality of candidates you receive from your job ads, give us a call on 0161 696 8899 or email us on info@hiringwizard.co.uk