You've probably heard the phrase "location, location, location" when it comes to the most important thing to consider when looking for the perfect property. Well, in the job advertising world, the equivalent phrase is "optimise, optimise, optimise".
Amid the continuing struggle with worker shortages, optimising your job adverts to find the right people becomes even more crucial. According to the Office for National Statistics , there were 1.17 million job openings in the UK in October - almost 400,000 higher than before the pandemic. It had been anticipated that the end of the furlough scheme in September could lead to higher levels of unemployment, but this has not been the case. The redundancy rate was largely unchanged, whilst the unemployment rate fell to 4.3%, compounding the issue and making it even harder to find good talent to fill vacancies.
As a result, employers report having to improve pay and benefits to attract new employees, but you have to find them in the first place before the remuneration package even becomes relevant. And that's where optimising your job adverts becomes so critically important.


What is job advert optimisation?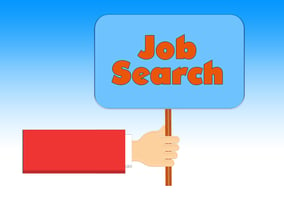 You may already be aware of optimisation in relation to internet search engines. Search Engine Optimisation (SEO) is a digital marketing discipline in its own right and many businesses employ dedicated SEO experts to help ensure their website appears high up on the search engine rankings for specific key words.
Job advert optimisation works in a very similar way. It's about ensuring your job advert will appear high up on the job board and internet search results when people are searching for the role that you are recruiting for.
Failing to optimise your advert is likely to result in less suitable candidates finding your role and therefore you're likely to lose them to competitors.


How to optimise your job advert
At Hiring Wizard, we have many years of experience of optimising job adverts for a wide variety of clients, ensuring their adverts appear at the top of job board listings. This is even more critical when there is a skills shortage. There are a significant number of tools to be used when optimising your job advert. Here are some of the simple things we encourage all clients to do when writing their ads:
Correct job title – don't use anything fancy or your advert will be hard to find and won't appear in the results for people searching for that role.

Identify and include the right keywords – the job title will be part of this but so will some of the other aspects e.g. location, main skills, experience and responsibilities.

Avoid using jargon or acronyms – again people are unlikely to be searching on these words and it might put potentially suitable candidates off if they are not sure what they mean.

Keep it succinct – it shouldn't be a job description. Stick to the really key points of what's vitally important for the right candidate to be able to demonstrate.

Why you? – highlight your brand and the key points that make your organisation an attractive place for someone to work. This is why we always recommend posting branded adverts, unlike many recruitment agencies who will post ads under their brand and not yours.

What's in it for me? – similarly, highlight the remuneration package and benefits to prospective candidates to ensure you'll attract the right calibre of responses.

Mobile friendly – so many individuals now undertake job searches online via their mobile whilst they are commuting or spending time with family and friends, so it's vital your advert is mobile friendly.


How else to attract the best quality and quantity of candidates
By advertising across multiple leading job boards, you increase your chances of finding the best talent. Many individuals may only search on one or two job boards, so you may end up missing out if you're not advertising on those specific ones.
However, this can get expensive, as there is a significant cost for placing adverts with each job board directly. A great way to reduce your costs whilst increasing your reach, is to use a job board aggregator such as Hiring Wizard. That's because we have negotiated significant discounts with each of the job boards which enable us to place a client's branded advert across all of the leading job boards (as well as many specialised ones) at a vastly reduced cost.
During such a major skills shortage, achieving maximum reach for your branded advert at minimum cost is vital for recruiting the best talent in the most cost-efficient way.

Summary
Ultimately, given how challenging it is in the current employment market to find the right skilled people, maximising your chances through job advert optimisation is crucial. In addition, expanding the reach of your advert by being seen on as many job boards as possible, will also increase the likelihood of a successful recruitment campaign.
About Us
At Hiring Wizard, we have over a decade of success delivering optimised, fully branded recruitment campaigns using the very best job boards, achieving significant recruitment cost savings for a variety of businesses across the UK. Put simply, we are brilliant at targeting and attracting the right candidate(s) for all kinds of vacancies, delivering excellent hires for a fraction of what you might pay to a traditional recruitment agency.
So if you want to improve the quality of candidates you receive from your job ads, give us a call on 0161 696 8899 or email us on info@hiringwizard.co.uk