Following a huge increase in the number of employees working from home as a result of the Covid-19 pandemic, we've put together the top 5 things to consider in order to ensure your employees remain as effective and productive as they were in an office environment.
1. Keep in touch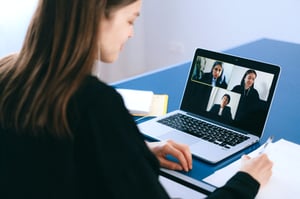 It may sound obvious but ensuring you keep in touch with your employees whilst they are working from home is vital. The level of engagement will differ for each individual but regular contact is crucial.
Many employees will feel the impact of missing the social interaction of the office environment. Having a regular update with them will help their mental health and well-being – even if it's simply a 10 minute session at the beginning or end of every day to provide that employee with an opportunity for social engagement. It will also give the employee a chance to ask any questions that they would normally ask in passing in the office but which may not merit a specific phone call or meeting.
2. Empathy with parents
During the bright and sunny summer months, young children being cared for by a partner or grandparent could be entertained in a garden or outside space. This becomes much harder in the colder and wetter months, so it's important to empathise with parents of young children who may struggle to keep them out of their house whilst working.
Being flexible around meeting times for these employees will also be important.
3. Keeping warm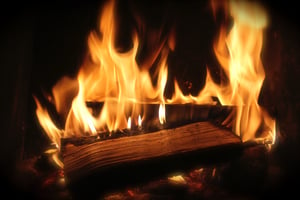 As the colder months approach, many employees who are used to working in an office wouldn't normally have their heating on during the day. This will change if they are working from home every day so financial support for increased heating bills may need to be considered. In addition, you should consider providing a portable electric heater if an employee has to work in a room (or garden shed!) without any current working heater.
A comfortable employee will make for a much more effective employee!
4. Suitable lighting
Effective lighting is also important to ensure an employee is working in a comfortable environment. As we enter the autumn and winter months, the evenings get longer and there is less daylight during the day.
To avoid any potential eyesight issues with your employees, you should consider providing suitable stand-alone lamps to ensure good lighting in the room your employee is working in. You should also be aware of any employees who may suffer from Seasonal Affective Disorder as they may require additional support.
5. A breath of fresh air
Even when it's cold and miserable outside, it's really important to proactively encourage your employees to try and get some fresh air. This will help them take a break from their computer screen as well as playing a key role in maintaining an alert and productive mind.
Summary
The increase in the number of employees working from home on an on-going basis is here to stay. Covid-19 is here for the medium term whilst many employers are considering permanent moves to working from home for some employees to benefit from reduced office space costs, less employee travel time and increased employee work/life balance.
However, these benefits also come with the challenges outlined above. So if working from home is likely to become the new normal for your business, make sure these challenges are addressed as an integral aspect ensuring the effectiveness of your employees.
About Us
At Hiring Wizard, we are experts at providing fully branded and optimised advertising campaigns across all the major UK job boards and delivering significant cost savings for our clients. We also excel at creating bespoke and responsive careers microsites, designed to inform candidates and really demonstrate your brand values and your Employer Value Proposition. In addition, we have a state-of-the-art Applicant Tracking System and can even help you build an EVP if you don't already have one.
So if you want to improve the quality of candidates you receive through your own website, give us a call on 0161 696 8899 or email us on info@hiringwizard.co.uk