Finding the right people in the logistics industry can be difficult. The search for the right candidates can end up being very costly. Logistics firms often need to hire multiple new workers at once, so the cost of recruitment can grow high very quickly. That's why you need to save as much money as possible. But how can you save money recruiting in the logistics industry without sacrificing quality?
Our team at Hiring Wizard can help. Here are 9 ways that we can save you money in logistics recruitment.
1. Our Service is Ideal for Logistics Businesses
To put it simply, the service we offer at Hiring Wizard is ideal for businesses in logistics. This is because of the large number of hires many businesses in the sector have to make and the rarity of quality candidates. Using logistics recruitment agencies can be costly when you're recruiting for a number of roles. Our service helps businesses reduce their reliance on agencies to save money. We've helped a number of logistics businesses reduce their overall spend while increasing their number of quality hires.
Some of these businesses include Stobart Group and Davies Turner, the latter of which stated;
"The service that Hiring Wizard provide is excellent. Since we began using Hiring Wizard in 2016, we have drastically and significantly reduced our annual agency spend.
The way in which they write and optimise our job adverts, as well as the multitude of channels to which they post, ensures we fill the vacancies we list with Hiring Wizard.
I would highly recommend Hiring Wizard to other businesses looking to improve the quality of applications they receive, or those looking to reduce overall recruitment spend."
2.
We Can Help You Attract More Candidates
For a number of logistics firms, the selection of candidates available is highly important. This means that when they post a job advertisement, they're looking for a lot of responses. However, this can be very costly, as it requires spreading the ad about as much as possible by posting it on multiple job boards. This can rack up quite a bill.
Our Hiring Wizard job advertisement service is the solution. Through this service, we post your job ads to a number of the UK's top job boards including CV Library, Monster, Totaljobs, Indeed, and Reed. This ensures that your advertisement is present on the most popular job sites and that it receives a high number of candidates.
3.
We Can Help You Find More Relevant Candidates
Of course, simply finding a lot of candidates isn't enough. You need to find good, high quality candidates. Candidates that are suited to your role.
Our service allows you to find the most relevant candidates by posting your job ad in the best places. We ensure your advertisement is posted to a number of the UK's top job boards, allowing your brand to be visible to a high number of job seekers. But we also understand that for some roles, the best candidates are hidden away. That's why we can also post your ad to more specialist job boards that are tailored to your industry.
We also offer a CV filtering service. Through this, we'll analyse the candidate response your job ad receives and filter out the candidates that we submit to you. This means that you only receive the most relevant candidates and don't have to sift through hundreds of responses. It also means that good candidates don't get lost, as can sometimes be the case when an ad receives a high number of responses.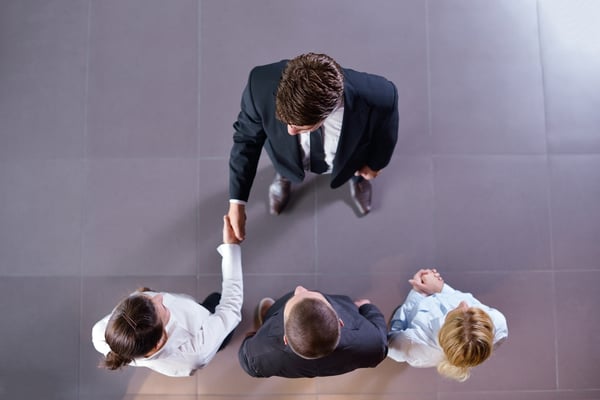 4.
We Can Help You Stay Ahead of Competitors
The logistics market is competitive. We understand this better than anyone. We know that there are a number of businesses experiencing severe skill shortages in their staff. Highly skilled individuals are rare and logistics firms are all fishing from the same pond. This means that the top talent get snapped up very quickly by the businesses that stand out as high-quality employers.
Our service helps you stand out from your competitors and attract the very best candidates, increasing your chances of catching that rare talent over your competitors.
5.
We Optimise Your Adverts and Post them Fully Branded
To attract the very best candidates, your advertisements need to be visible to them. They need to contain the right keywords so that the candidates you're looking for can find them during their search. We optimise your ads for you, meaning we make sure your ads take the right format and contain the right keywords to target the candidates you're looking for. This helps filter out candidates that aren't right for the role whilst attracting more of the candidates you want.
All of our ads are posted with full employer branding. This means that your advertisements contain your company name and logo, allowing you to stand out from the crowd.
6.
We Can Reduce the Number of Suppliers You Interact With
When posting on numerous job boards independently, it's easy to end up with a long list of job board suppliers that you have to manage. This can unnecessarily complicate the process of managing your recruitment process. Where possible, it's always best to reduce the number of suppliers you interact with. Hiring Wizard can help with this by covering the entire process for you, meaning you only have to deal with us and no one else. This saves you unnecessary confusion and streamlines your recruitment process.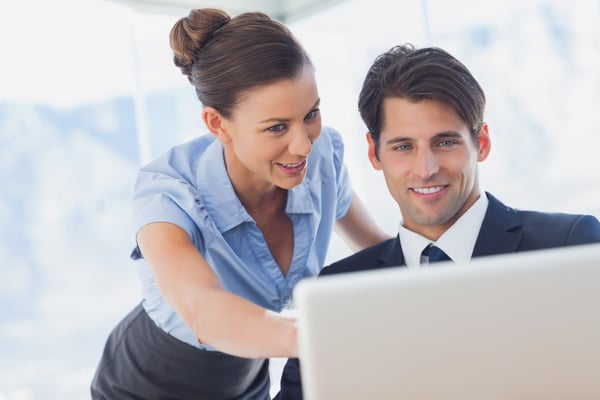 7. We Help Reduce Your Need to Re-Recruit
Re-recruiting is a situation every employer wants to avoid. Not only does it waste valuable time and effort, but it also results in large unnecessary costs. This is why it's vital that businesses make every effort to find the right person for every opening. Many businesses rush their recruitment process, they just want to fill their roles quickly and don't pay enough attention to whether their recruitment process is getting them the right people. This results in them finding candidates that aren't right for the role and so often they need to be replaced within a year, incurring the cost of the recruitment process again.
Our team at Hiring Wizard can help reduce your need to re-recruit by optimising your hiring process and providing you with more, higher-quality candidates. Put simply, we increase your chances of finding the right candidates for your role first time, meaning you won't have to rehire for the position. Effectively, we want to ensure your recruitment process is as streamlined and effective as possible.
8. We Help Increase Your Rate of Direct Hires
One of the main problems many businesses experience is the rate of direct hires being too low. When a business isn't making enough direct hires, they end having to significantly increase their recruitment spend through using external recruiters. By increasing the number of hires made without the use of recruiters, businesses can streamline their recruitment process and save a lot of money.
Our service can help you reduce your reliance on recruiters and increase your number of direct hires by strengthening your brand image and using it to attract quality candidates to your business.
9. Our Managed Campaign Service is Our Cost-Effective Alternative to a Recruitment Agency
At Hiring Wizard we offer a unique 'Managed Campaign' service aimed at providing businesses with a cost-effective alternative to logistics recruitment agencies. We understand that many businesses are used to using recruitment agencies to fill their vacancies and find they're spending significantly more than they need to as a result. This is where our Managed Campaign service comes in.
Our Managed Campaign provides a similar service to your typical recruitment agency at a low, fixed-fee cost. Through this service, we post your branded ad to the UK's top job boards, proactively search for the best candidates for you, and manage all the applicants received. We even include filtering, telephone screening, and interview arranging services.
Essentially, through this we can save you a lot of money by providing the same level of service as a recruitment agency at one low, reliable cost.
So if you'd like Hiring Wizard to save you significant time and costs on your recruitment, give us a call on 0161 696 8899 or email us on info@hiringwizard.co.uk